Chalk and Notch | Joy Jacket
—Or demystifying pattern-testing for the curious—
Introduction
On a whim, I replied to Chalk and Notch's call-out for pattern testers for her new Joy Jacket. This was the first time I pattern-tested and it was a fascinating experience! I've done a lot of work as an editor and proof-reader within the arts over a number of years. This led to an interest in how those skills could be applied to such a multi-faceted thing as a pattern. It required not only thinking about words on a page and how they relate to images or diagrams, but how those then applied to the construction of a three-dimensional object; it was so much more intense than any other editing gigs—and very rewarding!
As I was such an early-phase tester, this post is more about the experience of testing than the pattern itself, as there were a few changes to the fit of the jacket before final release. I make a couple of notes regarding the fit, but please bear in mind this will be different in the final pattern.
Process and Progress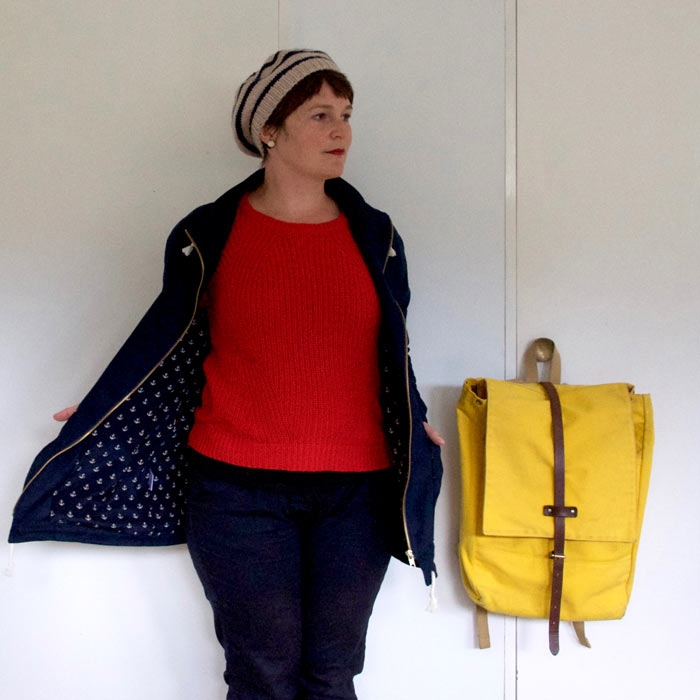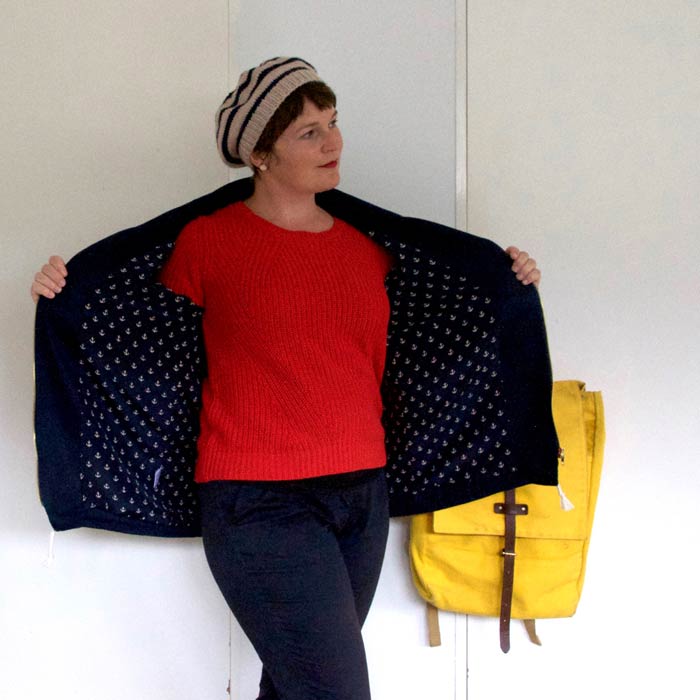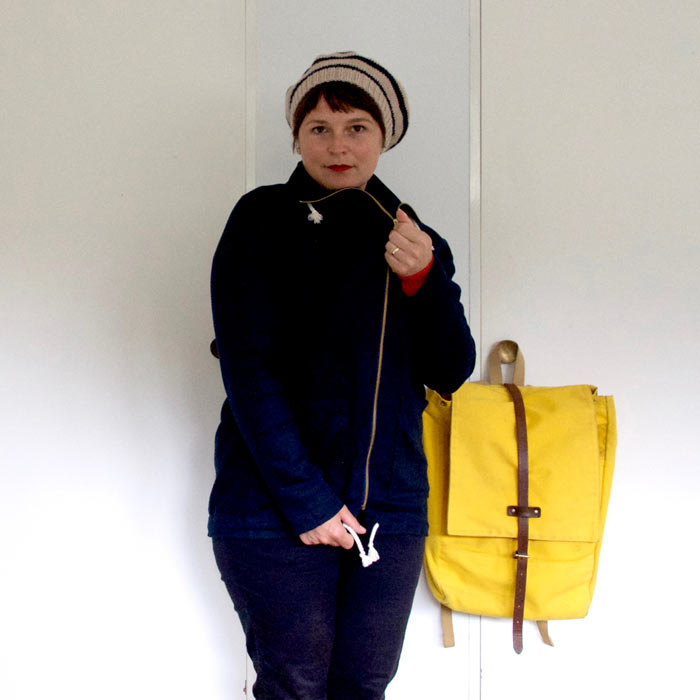 I was part of phase one; as a first-time tester, this made the experience more intense than it needed to be. If you're keen to pattern-test, start with one of the later phases, once some of the early fit issues and mistakes have been ironed out. Once you're more confident, then leap on into those first-phases! Alongside this, if it's your first time pattern-testing, think about the garment: do you have time for a fully-lined jacket within a short deadline, or are you better to start with a more simple pattern? Also, be conscious about how you like to sew. If a deadline is your thing then go for it! But if you find pressure will inhibit your enjoyment and stress you out, then let others do the brunt work, and enjoy the sweets of the final pattern when it's released :-)
I manage to often get myself in a bit of a pickle by over-extending myself so it's no wonder that my first experience was on a fully-lined jacket in an early phase test (eye-roll, Gabrielle, when will you learn?) In saying all that, though, Gabriela of C&N was super-supportive and kind, with clear systems to guide the testers through. She was responsive to all the feedback and created a really warm environment through a secret Facebook group where the testers could chat about various issues and offer each other encouragement.
The jacket is a fully-lined, boxy-shaped, zip-up jacket with two main options: with a hood or without. There are interchangeable pocket designs and you can choose a more streamlined look by omitting the drawstrings at the neck and hips. One of my favourite things is the fully-lined pockets! This was a suggestion from one of the other testers that Gabriela has now worked into the final design: a really lovely little detail!
I used a navy light-weight linen for the shell and a crepe de chine for the lining, both from The Fabric Store. I'm obsessed with their linen selection at the moment; it is all levels dreamy. It's basically been my summer of TFS linen. These fabrics proved a lovely combination for the jacket albeit a little slippery to handle at times. If you're using linen for the first time it pays to check out some on-line tutorials about getting a proper grainline, because it can be super-wibbly if you don't!
The pattern itself was clearly written, and extremely generous and thorough, with details on many aspects, from various fit adjustments you might want to make, to clear directions and diagrams at every step, to a super-handy one-page abbreviated sewing tutorial at the end. Gabriela is also developing an online video tutorial and sew-along! So as far as comprehensive support for a pattern, this is totally wrap-around! The pattern is pitched at intermediate, but given this level of wrap-around support, I think an adventurous beginner could definitely give it a go.
Each phase was given a set amount of time (about five days) to sew their jacket—at least to a level where you could give good feedback on the fit and pattern. My partner was away for the weekend which was lucky because this ended up being pretty all encompassing, taking over the whole three-day weekend and half the house! If you're an early-stage tester definitely use some cheap or stash fabric. I was over-excited and used my fashion fabric, and now have minor regrets about that as I would like to have made it up in these fabrics from the final pattern. Gabriela did suggest using stash or cheap fabric, but like a chump I didn't listen. BUT my experiment was to learn about the pattern-testing process, so mistakes like this were inevitable!
Fit and Finish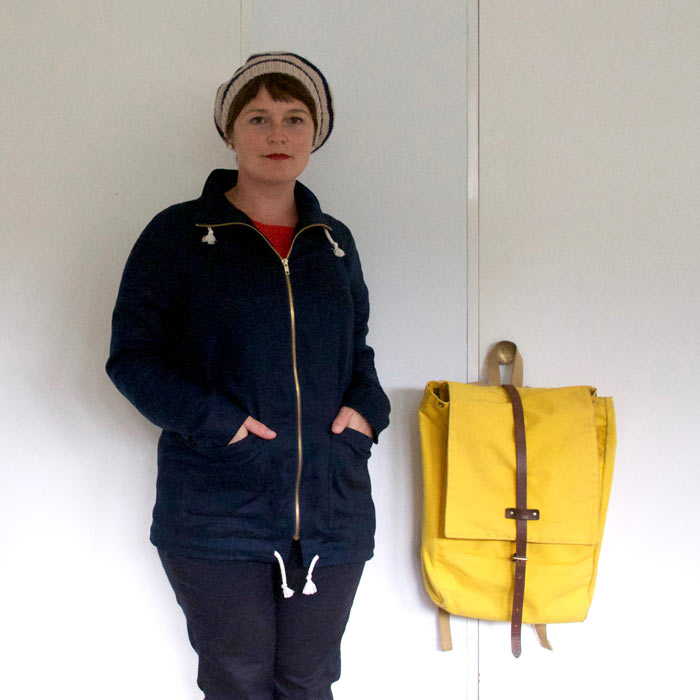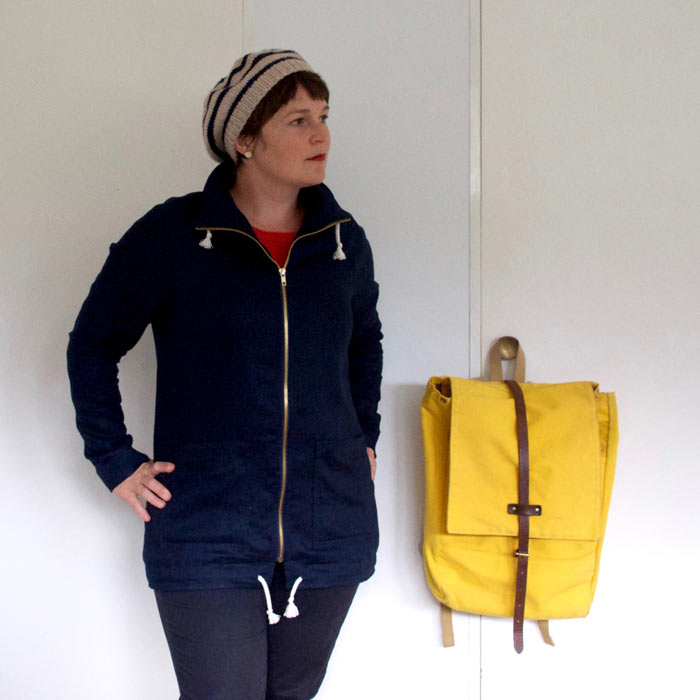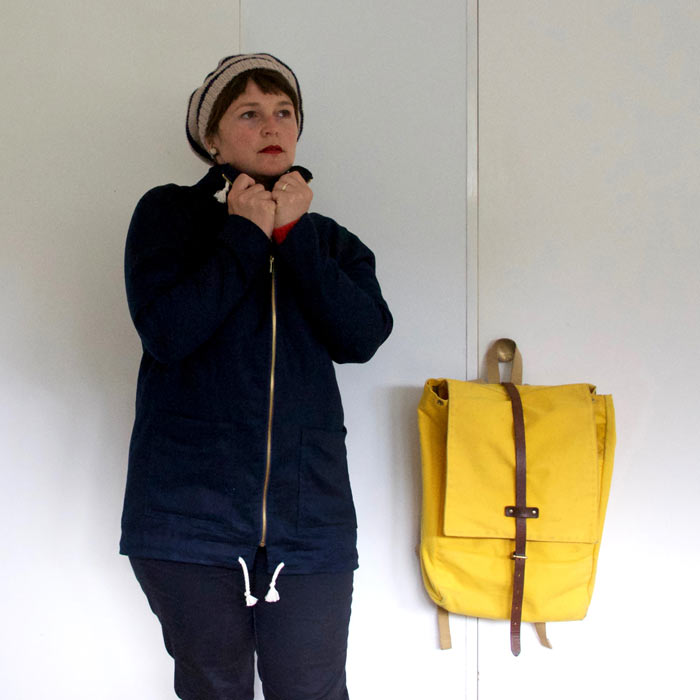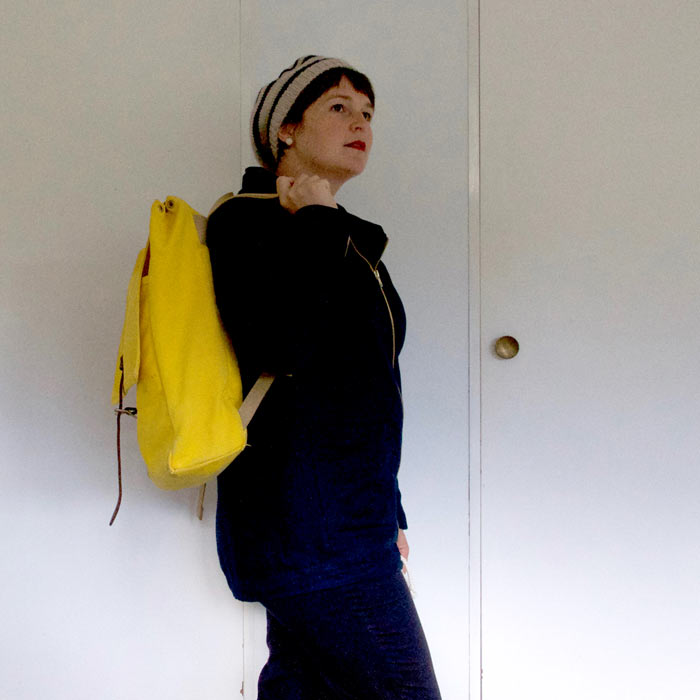 The thing that I think is a triumph for this pattern is I've seen it move easily from being a gorgeous lux-casual sporty jacket in some makes through to a much more sophisticated and dressy look in others. With a few tweaks of details and fabrics it's a pattern that can take you from the park walking the dog, to work and and evening out.
I made a straight size 12, even though my hip measurements could have been graded to size 14. It was a little snug around the hips to begin with, but the linen seems to have relaxed quite nicely. It is very roomy in the bust and shoulders, which gives it the boxy shape, but have a good look at the finished garment measurements if that's not your thing. I may go back into mine and adjust through the bust a little, but given it's still summer in New Zealand it's a wee way down my to-do list!
In short, this was an amazing experience for a newbie pattern-tester. I made it difficult for myself, but I feel like Gabriela and Chalk and Notch were an extremely organised and responsive outfit that still made it a great experience. I'd definitely pattern-test again, but am going to do so with a little more caution next time...
(...whatever! I crack myself up! I'm totally going to throw myself in the deep end again! :'-D)